Ne vous inquiétez pas, nous n'allons pas tout chambouler 🤯!
Vous êtes beaucoup à apprécier le design de Shine, mais après un an nous voulons prendre le temps de remettre un peu les choses à plat, pour pouvoir créer une expérience claire et unifiée entre l'application mobile et la version Web à venir.
Vous devriez découvrir des changements petit à petit dans votre application.
Quelques screenshot de nouveaux écrans en copie :)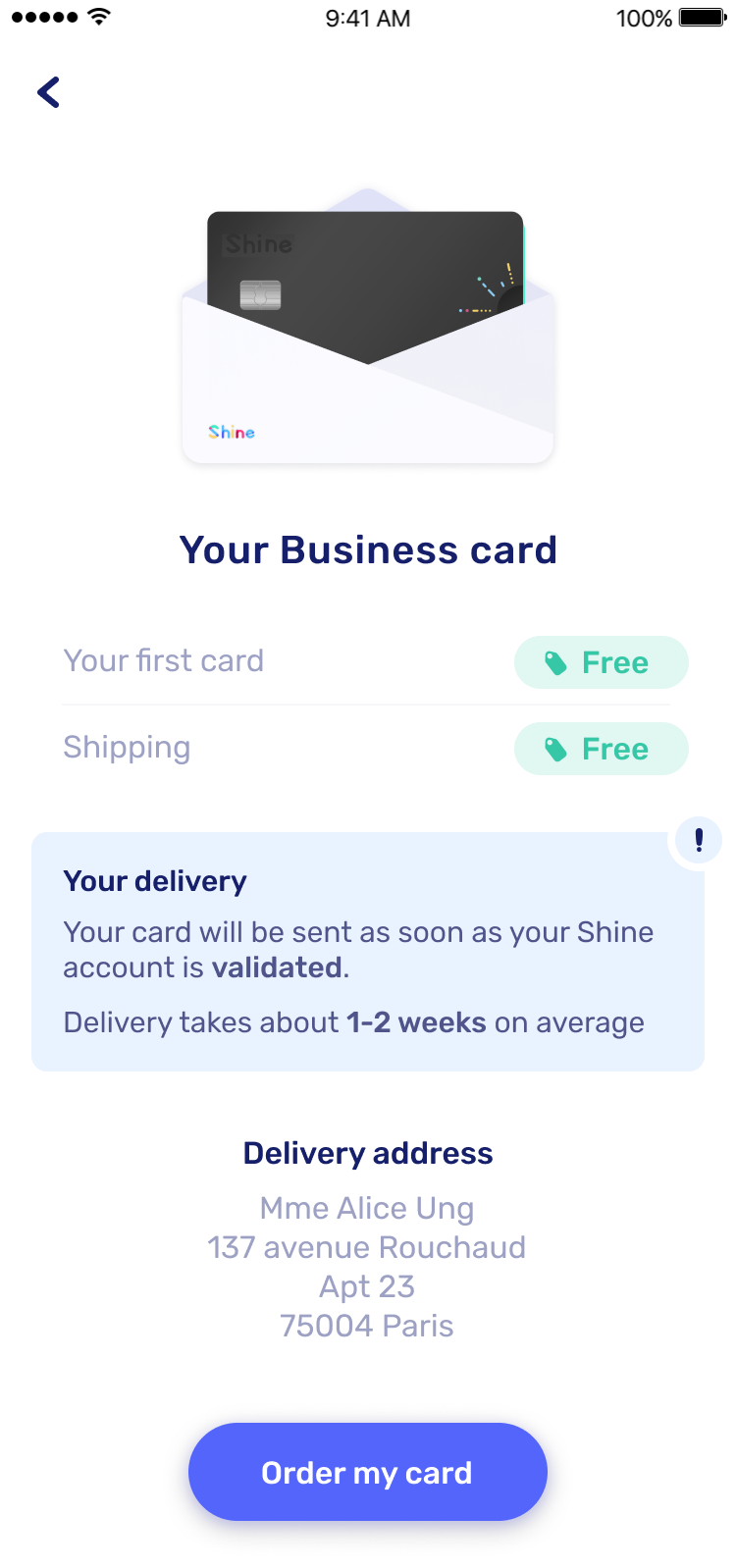 marked this post as
complete
Merged in a post:
Better Identity Document Upload and Verification
We plan to integrate Onfido, a leading KYC solution use by players like Revolut to automatically take right pictures of Id documents and validate them as soon as possible.
This will speed up the onboarding process and make it smoother for new users.
marked this post as
in progress